Manufacturing
T-shirts, Polo, Knit Sweaters, Sweatshirts, Pants, Knit hat, Knit scarves
Manufacturing process focus on environmental protection
- - - - - - - -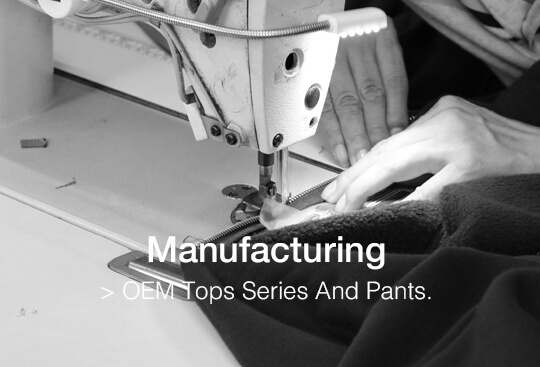 ENVIRONMENTAL PROTECTION, TRADITION, DESIGN, INNOVATION AND PASSION.
Zhongshan ARLISMAN Garment Factory was founded in 1999, it was sited in Shaxi, Zhongshan, which is the capital of Chinese clothing. ARLISMAN is a typical garment processing plant who provided clothing customization, garment processing and mapping service.
After years of development, the factory has formed a rigorous production system and a strict quality control system. Gradually attracted the attention of famous clothing brands, ARLISMAN started the cooperation one after another like US.POLO. ASSN, H&M, BHS, DEBENHAMS, GXG, etc. Meanwhile, ARLISMAN built a long-term and stable cooperative relationship with multiple tetailers and agents. Main type of garment for men cover knit sweaters, sweatshirts, T-shirts, Polo, casual pants, jeans, clothing accessories, etc.
In recent years, for international brand processing, ARLISMAN also concentrated and established design dept. and sales dept., and founded two self-owned and high-end brands like AVANZAR and ARLISMAN. This not only to improve the ability and service level of processing, but also promote the R & D and sales ability of the factory.
In coming years, based on the principles of honesty management, quality first, cost-effective, ARLISMAN will on the way to be a world – class service company.
Based on 24 years of experience in factory management and garment processing, we can handle any kind of men's wear processing. Meanwhile, we have our own design department, we can be customized the clothes according to the client's request or assist the client in improving the product's design. We will give you the best!
<The process of clothing> 
Selection of material > cutting > sewing > wool scissors > washing > blanching > post inspection > packing.
The long-term business base on stable cooperation.