Customized clothes for personal clothing brand, company, club and so on must have your own logo, different methods for the logo gets different effect and price also. So how to choose the right way to make the logo? Below, I'll show you the advantages and disadvantages of various methods.
A. Printing
1. Screen printing
Advantages: exquisite design, not easy to wash out the printing patterns, reflective surface, low price.
Disadvantage: single color, strong stickiness, poor air permeability, flat and lack of sense of hierarchy.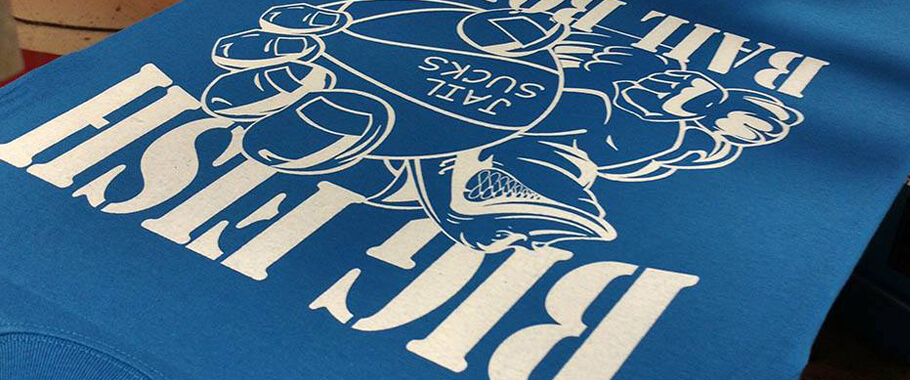 2.Digital printing
Advantages: bright color, detailed printing patterns, delicate images, soft feeling, not easy to fade. Non-sticky, non-reflective, better air permeability than screen printing, generally comfortable to wear.
Disadvantage: lack of sense of hierarchy, more expensive than screen printing.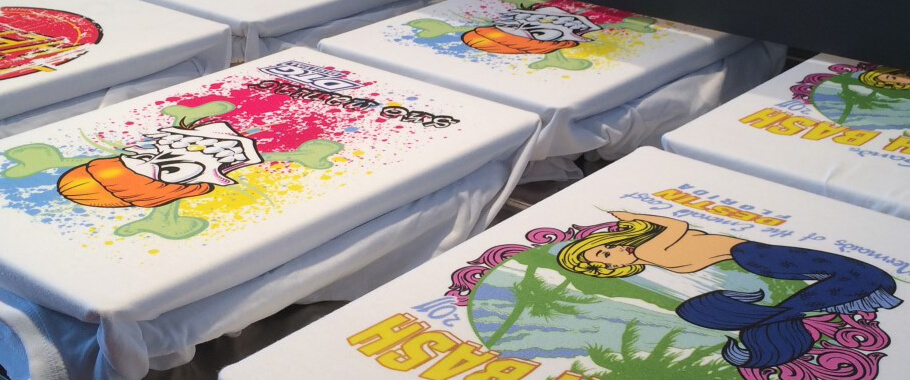 3.Water based printing
Brief introduction: water based printing is an early application of printing technology. Dyes are penetrated into textiles through screen printing. It is suitable for permanent pattern design of solid color design or requires high color durability of finished products.
Advantages: good pattern color fastness, color can be controlled, fluorescent color pattern can be made, strong flexibility, no impact of the overall fabric softness, pattern does not reflect light, low price, good air permeability.
Disadvantage: The color is relatively not bright enough, it can only be used on light clothes, but dark clothes can not be used.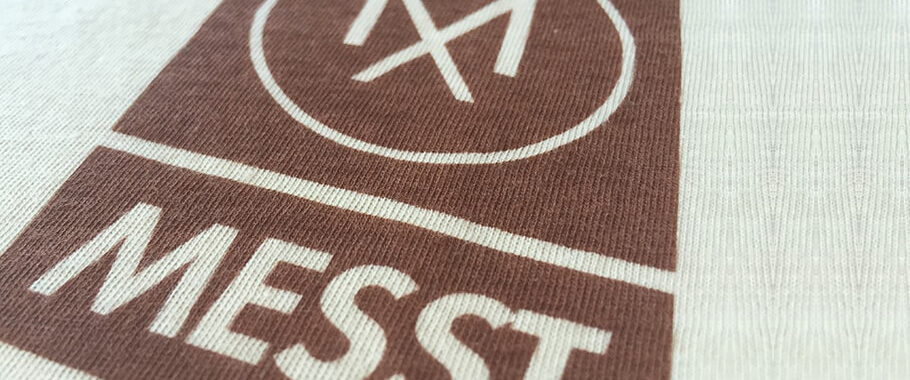 4.Rubber printing
Advantages: Brilliant color, high degree of reduction, affordable price, large area of multi-color printing, strong covering.
Disadvantage: feel sticky when hot whether, hard hand feeling.
Application: Suitable for printing of various dark material fabrics.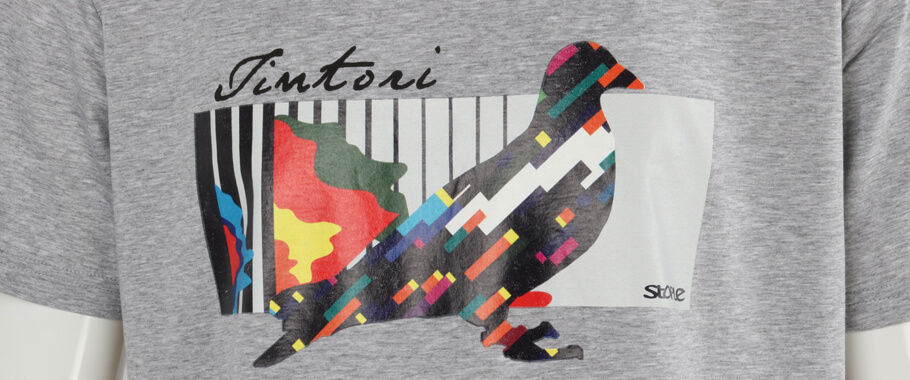 5.Pyrograph printing
Advantage: high precision, clear pattern, beautiful, bright color, strong wear resistance, water resistance, can achieve special effects.
Disadvantage: poor air permeability and high unit price.
Applicable fabric: jersey, pique, french terry, windbreaker fabric, quick-dry fabric.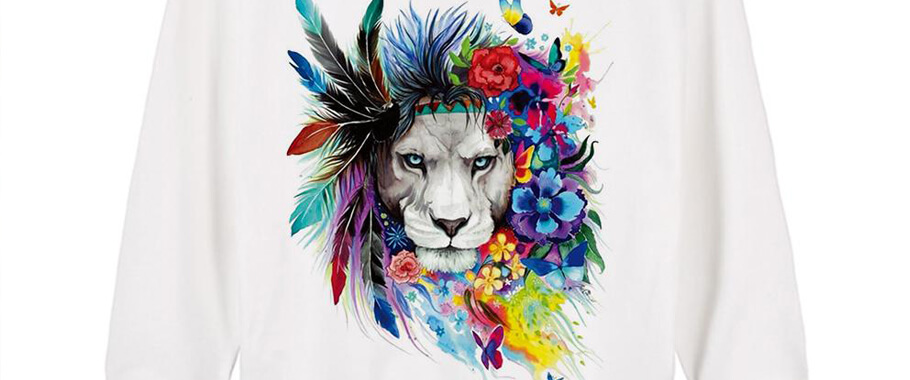 B. Embroidery
1. Applique
Brief introduction: applique is a method of flat fast-sticking embroidery. It does not need to embroider directly on the fabric. It belongs to the field of embroidery processing and application technology.
Advantages: The design is block-based, unique and generous style, strong stereoscopic sense, concave and convex sense; effectively improve the efficiency of embroidery, reducing the difficulty of embroidery positioning; it can complete the process which flat embroidery can not (such as continuous color embroidery).
Disadvantage: expensive.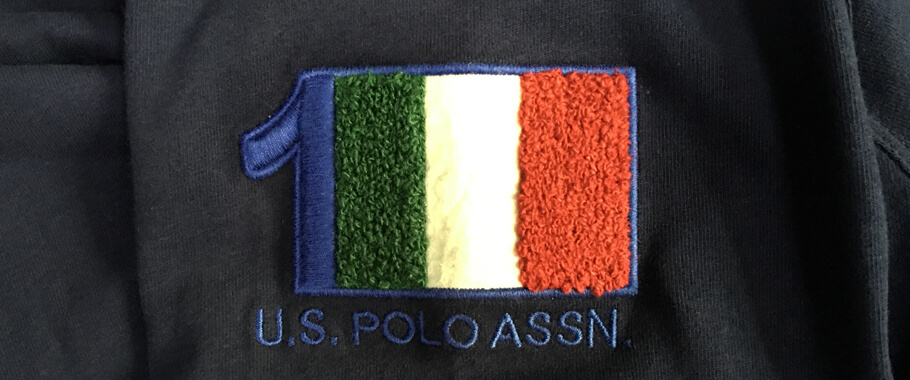 2. Flat embroidery
Brief introduction: Embroidery formed in embroidery frame (excluding hook combination at the top of embroidery machine).
Advantages: good stereoscopic feeling, good gloss.
Disadvantages: complex technology, low production efficiency; rub the skin and feel uncomfortable when wearing;
high price.
3. 3D embroidery
Brief introduction: using polyurethane foam to make embroidery have three-dimensional effect. Place the foam on the cloth and embroider it. Conduct high-density needlework and cut the foam to remove foam.
Advantages: Stereo and concave-convex feeling are better than flat embroidery and applique.
Disadvantages: the area requirement of pattern embroidery is relatively large, small patterns are difficult to achieve 3D embroidery; the price is expensive; rub the skin and feel uncomfortable when wearing.
Finally, customers need to consider comprehensively according to their actual situation and the effect they want to produce, and decide which technology to use to make clothing logos or special clothing patterns.
If you want to find a garment manufacturer to customize your brand, company team or large-scale activities, you can contact us ARLISAMN. We will give you professional advice and one-stop service.
>>Email Us.